Bulk Landscape Materials in Missouri City, TX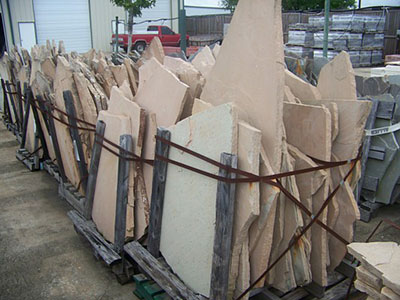 We at Bedrock Building Materials & Landscape Supplies offer top-quality landscape rock, road base, sand, and gravel. Whether you are a homeowner, contractor, or architect, we are here to help with all the hardscaping supplies in Missouri City, TX, you need.

We recognize the importance of using top quality products in every project so that the structures you build are attractive and long-lasting. Our company is committed to offering the best products and value for money to our clients. That is something you can always expect from us. Some of the products we offer include:


Gravel & Sand
Most contractors and property owners in the state know they can rely on us whenever they need suitable quality aggregates for all their property improvement projects. Gravel and sand are construction materials widely used in these projects. The gravel we sell is of top-quality and available in various sizes and types.

You can order crushed granite, pea-size, whitewashed limestone, and 1 1/2, 3x5 bull rock, as well as limestone road base gravels in Missouri City, TX. Our company can also provide you the sand you need for your projects, and this too is available in different qualities and variants. We can provide you with the bulk orders you need even if you are working on a large-scale project; we can supply you with high materials for the best results.


Road Base
Most commercial and residential property improvement projects in Missouri City, TX, need some bulk materials. These specific materials are required for building new structures or installations in the landscape or on the property. For example, we can supply crushed granite as well as limestone road base for driveways and private roadways. You can also source materials such as bull rock, sand, and gravel, as required.

You can create the road base mixtures you need based on your projects and plans. If you are installing landscapes or new roads and driveways, we are here to help with information regarding various road base materials in Missouri City, TX. Once you make your decision and place your order, we will deliver these materials to your project site/home immediately.


Landscape Rock
When you are constructing a new landscape or upgrading an existing one, you would need a wide variety of materials, including landscape rock in Missouri City, TX. Whether you are a homeowner or a contractor, we can provide you various landscape rocks. We can supply the types and volume of rocks you need, and our team will deliver these to your home or project location. We source all our landscape rocks from trusted quarries and suppliers in the region. You can be sure that the quality will be outstanding and that these materials will enhance the beauty of your landscape. We are here to help with every aspect of your project, big or small.

If you are discerning about the quality of the hardscaping materials for your project in Missouri City, TX, we are the company to contact. Our team is here to answer any questions you may have and provide all the information you need.

Feel free to contact Bedrock Building Materials & Landscape Supplies at 281-208-3131 or this toll-free number - 1-877-261-7445. You can also send us your queries through this Contact Us form, and one of our experts will call you to discuss your project details.