Paverstone Company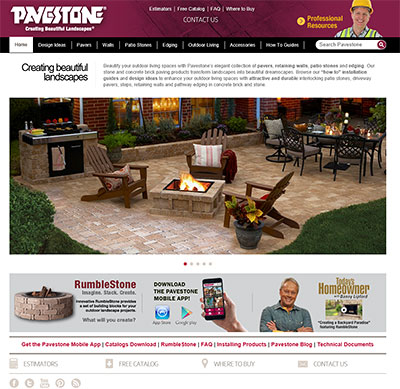 Click here to visit Pavestone website »

Pavestone Company has manufactured segmental concrete products for the commercial, residential, contractor, industrial and retail consumer, markets since 1980. Dedicated to the production of the concrete pave stone and retaining wall units, our business principle is to be driven not only by technology in manufacturing, but also in the development of segmental paving and retaining wall systems.

Now with 20 regional manufacturing locations, distributing to over 40 states, Pavestone Company continues to set the standards for service to the buyer, specifier and contractor. With over 250 million dollars in state-of-the art manufacturing equipment, Pavestone Company provides the quality that sets the standard for its competitors and industry. The depth of selection in shape, color and texture, continue to place Pavestone as the leader of the industry!