Hardscaping Products Sugar Land, TX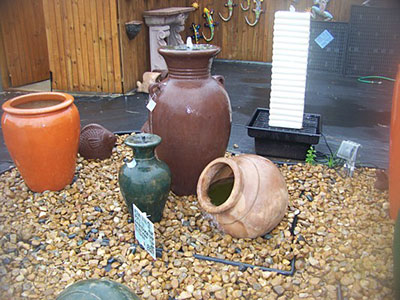 Creating stunning outdoor spaces requires proper planning. But it also needs excellent quality materials and hardscaping products, and that is where we come in. We at Bedrock Building Materials & Landscape Supplies offer top-notch retaining wall, paver and stone veneer products in Sugar Land, TX.
Whether you are a homeowner, contractor, or architect, we are here to help with all the hardscaping supplies you need. We recognize the importance of using top quality products in every project so that the structures you build are attractive and long-lasting. That is something you can always expect from us. Some of the products we offer include:


Pavers
Using pavers in Sugar Land, TX, is one of the best ways to enhance the appeal of various outdoor areas on your commercial or residential property. We carry a wide range of paving products from companies like Belgard. These are available in a wide range of colors and designs, styles, shapes, and sizes. These units can be used for patios, decks, poolscapes, outdoor kitchens, fire feature areas, and more.

Many of these products are made of concrete but have the appearance of natural stone. They enhance the appeal of your landscape. We also carry products from The Paverstone Company, and you will find something to suit your needs from the vast inventory of pavers that we sell.


Retaining Walls
Retaining walls in Sugar Land, TX is superb additions to your commercial or residential property to improve the functionality, aesthetics, and integrity of your outdoor spaces. But you need to make sure that the retaining wall systems you opt for are long-lasting and sturdy. These walls need to be made from superior materials to ensure they function optimally.

We recommend that you opt for proven and time-tested brands like Keystone Walls. They offer innovative and durable retaining wall products that can withstand extreme soil pressure as well as harsh environmental elements. These segmental retaining wall systems will also allow your contractor or you to complete the project at a fast pace.


Stone Veneers
If you feel that your commercial building or home needs a makeover, consider installing stone veneers on the walls. When these products are used to clad indoor or outdoor walls, they can significantly enhance the appeal of your property. Stone veneers are available in different variants, and they are lightweight. So, you can get the look of stone without the accompanying weight.

The stones lend a premium look to the property, and you can choose from products of different styles to create the aesthetic you want. Stone veneers also protect the walls from the exterior environment while increasing the energy-efficiency of your property. We carry a wide variety of stone veneers in Sugar Land, TX, and you are sure to find something that suits your project needs.

If you are discerning about the quality of the hardscaping materials for your project in Sugar Land, TX, we are the company to contact. Our team is here to answer any questions you may have and provide all the information you need.

Feel free to contact Bedrock Building Materials & Landscape Supplies at 281-208-3131 or this toll-free number - 1-877-261-7445. You can also send us your queries through this Contact Us form, and one of our experts will call you to discuss your project details.