Belgard Pavers and Walls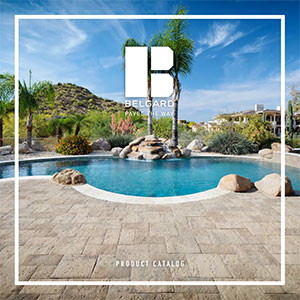 Click to view Catalog »

Here at Bedrock Rocks, we are proud to be a supplier of Belgard Pavers and Walls products. When it comes to quality and aesthetic appeal, you really cannot go past Belgards stunning range of products for all types of outdoor living and hardscaping applications. These products are well known throughout the Country as being a leading brand in the hardscaping industry, and for good reasons. They have a wide range of interlocking concrete paving stones that will enhance the look and fell of any property. Belgard pavers and wall products are top quality and allow for an endless array of design options with the availability of various shapes, colors, sizes, and textures. From Porcelain pavers to permeable pavers, there is a product suitable for any project you are about to embark on. Talk to us about Belgard products for your next patio, walkway, driveway, pool deck or retaining wall, today!